So that the previous caps from me actually make some sense, here's the context that caused me to find them.

Jimmy's weapon, not to be confused with his gun, has become a minor matter of debate. My contention is that we really see it and hardly ever out in the bullpen. This contention was argued. So, I went and started looking for proof.

I found it.

These are just from the first 11 episodes. If an ep isn't represented, it's because I didn't find anything, one way or the other. Please note this was a fairly quick scan and I only pulled one cap per ep as proof.

Okay, that's not totally true. I have a ton of Jimmy caps now. =D

Anyway...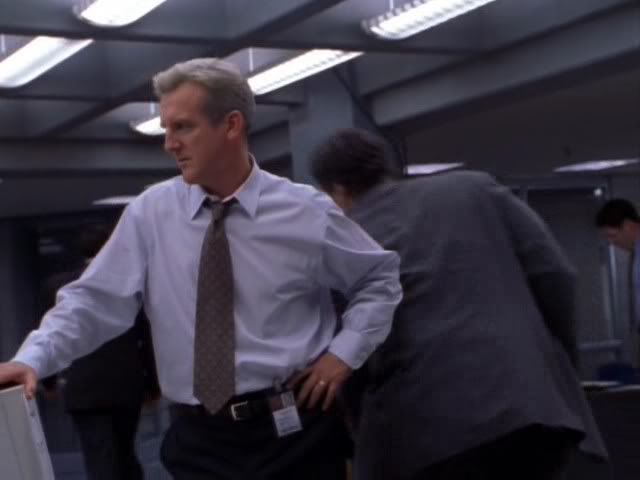 We start with One. In this shot, you can see enough of Jimmy's hip to see that there is no gun.
OMG, a gun, in Art. But, he's sitting at his desk, so it doesn't actually count.
Smothered shows us a nice hip, gun-free.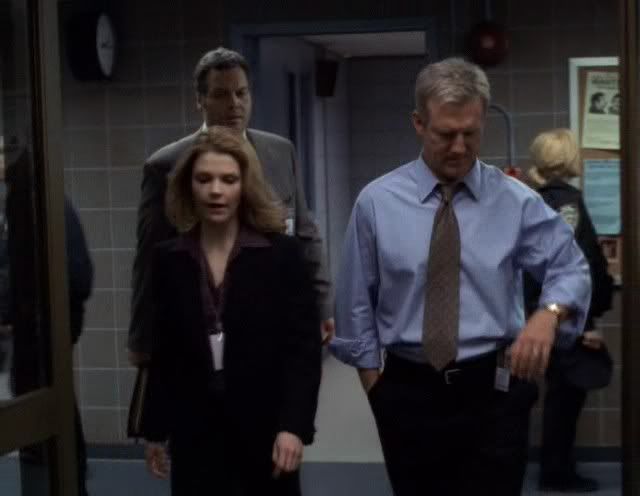 Jimmy and Alex, walking down the hallway in The Faithful, with no gun.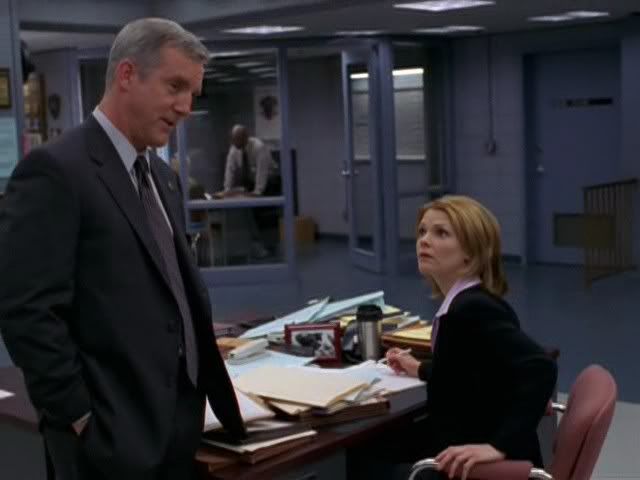 Jones brings us a jacketed Jimmy, with no gun. Trying wearing a hip holster and stick your hands in your pockets like that. You will be flashing barrel.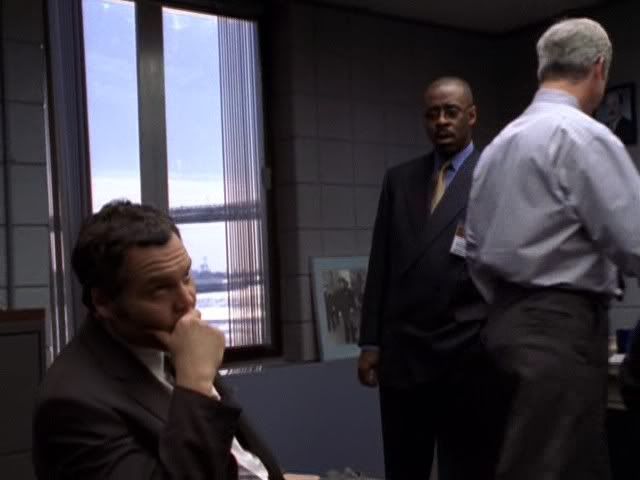 Yes, that is Bobby NOT staring at Jimmy's ass in The Extra Man. And, still, no firearm.
Sexy Jimmy appears in The Good Doctor, sans weapon.

It's all about the ass in The Third Horseman. But, again, no weapon.

I will continue my hunt tomorrow and Weds, in hopes of finishing off s1.